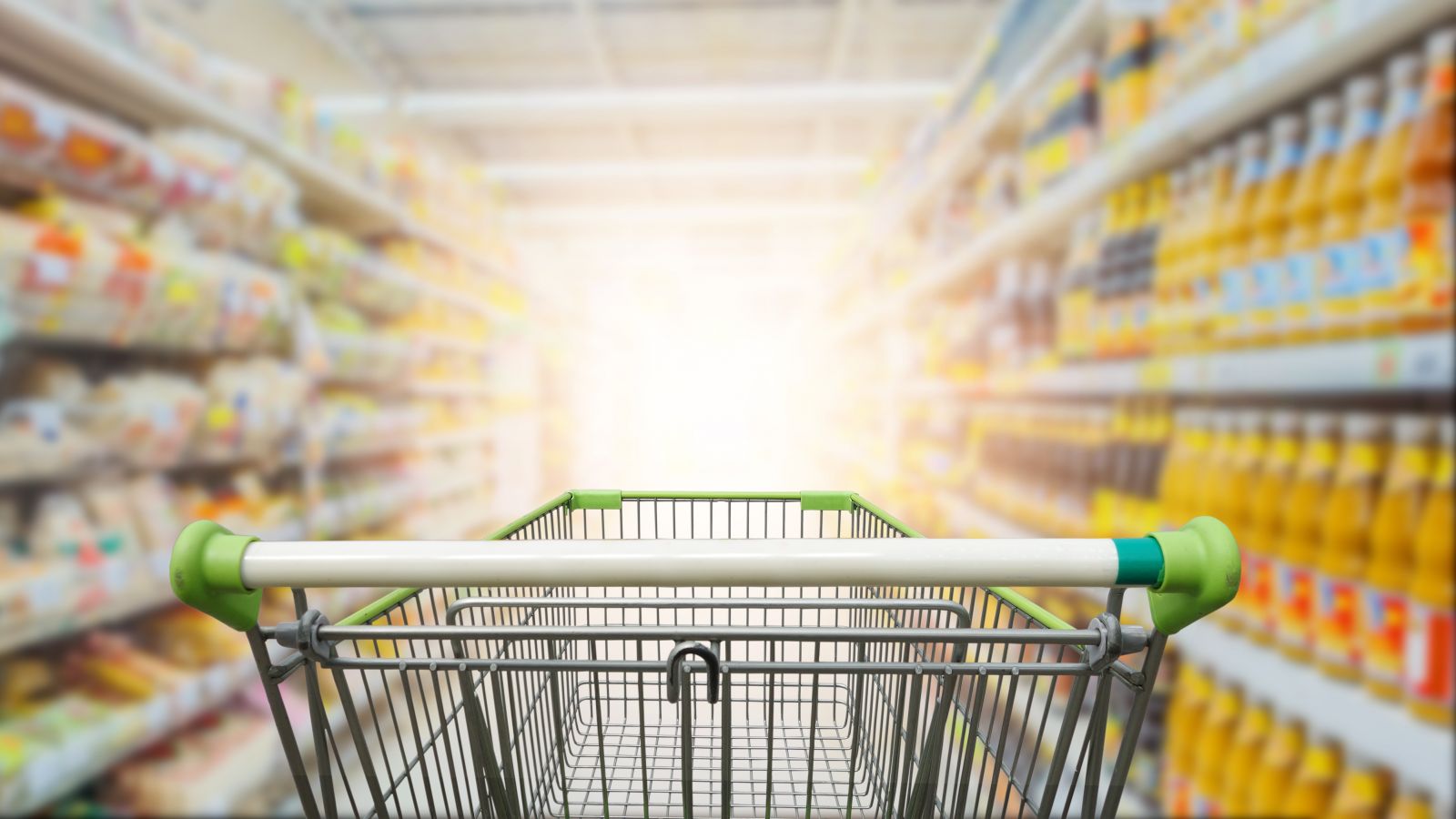 In food retail, visuals mean everything. You eat with your eyes, after all! This is especially important if your products are sold in grocery stores, where a sea of colorful brand line the sheIves, all designed to entice the eyes of shoppers young and old. That's why eye-catching packaging is so important in advancing your brand image, calling shoppers to choose your cookies, your carrots, or your spices. Plus Packaging is dedicated to food suppliers, offering a hand when it comes to branded food packaging that maintains product security and freshness.
Three Tips for Standout Custom Food Packaging
When your products catch the eye of the consumer, you gain much more than attention–you have the opportunity to really resonate with shoppers, to get your name out there, and to generate more sales. Here are 3 tips on how to make your custom food packaging stand out on the grocery shelves so that you can reap the benefits:
1. Use Attention-Grabbing Food Packaging
It's a fact that people are drawn to what is attractive. Things that are appealing to the eye will cause people to stop and take a second look. Often, especially in the aisles of a grocery store, that is all that's needed to make a sale. Whether it's using attractively printed weld flat bags for dry baking ingredients or resealable printed plastic bags for juicy summer fruits, you're sure to gain more sales when your packaging stands out. From bright colors or a minimalist look, either one can work great when you use custom bags for retail.
2. Use the Best Colors for Food Packaging
When marketing your food items, you want to use packaging that will gain the most attention – in a positive way. That's what color psychology is all about! You obviously don't want to turn people off. For instance, a rich forest green can reiterate a sense of freshness while a pale yellow-green can bring about feelings of unease. Plus Packaging can assist in making sure you have branded food packaging in colors that will enhance your product, not detract from it.
3. Use Neat Food Packaging Products
Packaging isn't just about standing out on the shelves to grab initial attention–it's also about securing the contents inside so that consumers have a positive experience well after they've left the grocery store. Food-grade packaging is designed to keep the items inside organized, fresh, and in one piece. Plus Packaging's team can assist, offering guidance when it comes to finding the proper size and material of your packaging, as well as offer any suggestions of added features, such as a zipper top for freshness or tear notches for easy opening.
Plus Packaging: Your Custom Food Packaging Providers
Keep in mind that whenever your product is on the shelf, you have the ability to highlight your brand. Plus Packaging has a wide range of custom printing services that will ensure your products stand out and catch your customer's eye. Give us a call to learn more about our custom packaging solutions. From packaging to shipping, we have the products to ensure your brand stands out.
For more than 40 years, Plus Packaging has remained a leader in the packaging industry. Contact Plus Packaging to speak with a member of our team.