There's nothing like seeing a child's eyes light up as they take their first look at their very own birthday cake. With a mission to prolong that very moment, Cakest has designed beginner-friendly cake kits for home bakers of every level. Each kit, in styles that range from kitty cats to fire trucks, contains the ingredients needed to whip up a cake that looks and tastes delicious.
To display their whimsical cake designs and fun personality, Cakest came to Plus Packaging seeking retail product packaging ranging from printed box labels for shipping to branded food packaging for their pre-portioned ingredients. Together, their custom packaging products create one cohesive look for the brand, appealing to customers before they even turn on the oven.
Custom Packaging Supplies that Let Customers Eat with their Eyes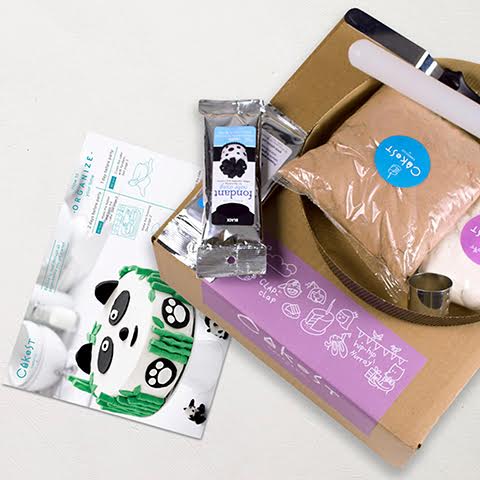 Though they may be a startup, Cakest has a clearly defined personality—one of whimsy and charm. Their product packaging simply had to follow suit. From logo-printed labels for the boxes in which they ship their cake kits to small package labels for their packets of fondant and cake mix, Plus Packaging designed packaging supplies that met their style and personality. As soon as customers receive the kit at their doorstep, they'll know they're in for a treat. We're pleased with what we were able to create with Cakest and can't wait to see their continued success!
To learn more about custom designing your own product packaging, you may contact us. You may also see a sample of your design on mailing bags, tissue paper, and more by using our handy logo viewer. 
Custom Packaging Solutions
Plus Packaging's personalized approach means our team is with you through the entire process, from product selection, to design, to delivery. Whether you need custom poly mailer bags, printed tissue paper, branded packing tape — we'll help you make sure it's the right size with the right design, so that your company has access to the most cost-efficient and impactful custom packaging solutions. We even offer eco-friendly packaging options!
Get to know our complete selection of custom-branded packaging products. Many of our solutions include an extensive range of customization options, so please feel free to talk to our team. Contact our in-house design and shipping team to learn more.