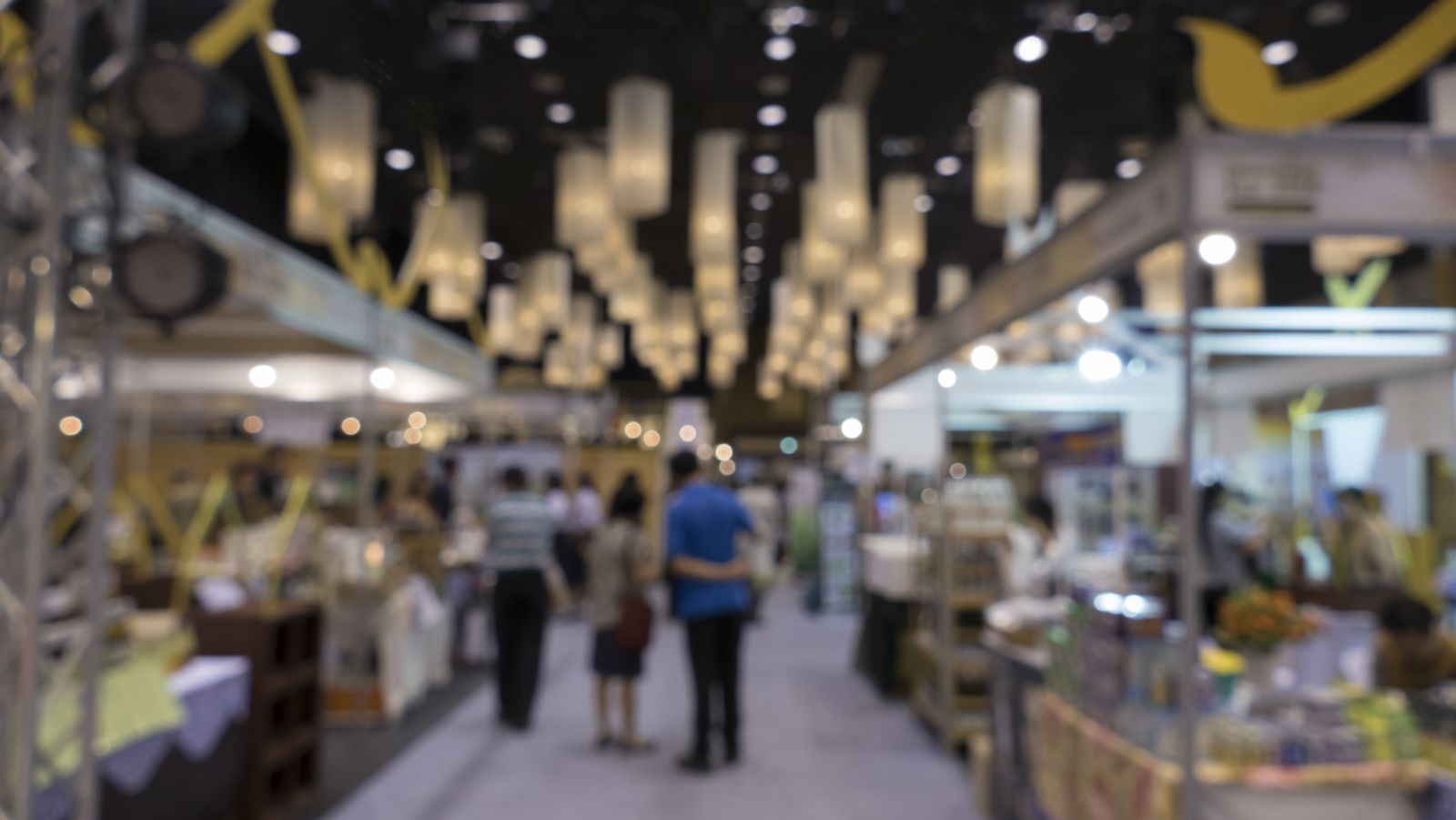 When it comes to exhibiting at trade shows or conferences, it is important to stand apart from your competitors, despite the short time you may have to converse with prospective clients. Quality trade show tote bags that are cleverly and strategically designed can help you stand out while leaving a lasting first impression.
Very simply, people love free stuff and will rarely turn down corporate goody bags, complimentary conference messenger bags, or welcome gifts for conference attendees. The key is to provide tote bags that they will want to keep, stocked with some practical items that they may reuse again and again. Here's a closer look at how Plus Packaging can help.
Farther Reaching Brand Exposure Through Reuse
Apart from providing contact information, business cards, by themselves, aren't particularly useful. Tote bags, on the other hand, are multi-functional, perfect for holding onto for shopping or transporting items. If those you meet at trade shows carry around your branded tote bag with them in their daily lives, they are walking advertisements that widen the reach of your business.
Ideally, your tote bag should be:
Made of high-quality materials. If your tote bag is too flimsy to be functional, people are less likely to use it. Moreover, this tote bag represents your brand and cheaply made, low-quality materials won't add value to your name. If you are going to put money into creating conference tote bags, you may as well make sure that they are visually appealing and practical. Plus Packaging has a large selection to choose from, all made from durable materials with high-quality printing. Among our selection, businesses can choose from: Non-Woven, Therm-O-Totes, Polypropylene, and more.
Consistent with your brand. If your brand is about eco-conscious, environmentally friendly products, you could choose eco-friendly tote bags made of woven fabric, or printed plastic conference bags or non-woven tote bags made of recycled material. If your brand persona is bright and colorful, your tote bags should be as well!
Unique in design. Whether it's a clever quotation, a cheeky but clever play on words or concepts, or an extra functional feature such as a special pocket for cell phones, you want your tote bag to be the preferred choice over other bags. Don't forget that you also want to pique the interest of people who will be seeing this tote bag for the first time outside of the trade show.
Professional Custom Packaging is Priority
Great ideas need great execution. Creating and developing branded materials for trade shows, conferences, or even everyday business, could be an important part of your marketing. At Plus Packaging, we specialize in high quality printed packaging products. Because we've been in this industry for over forty years, we understand the importance of good branding, which is why we are happy to work with you to come up with the perfect design for your objectives and your business.
Contact us and let us help your business make the best first impression. With a wide selection of trade show bags to choose from, Plus Packaging serves as your go-to for printed marketing material.