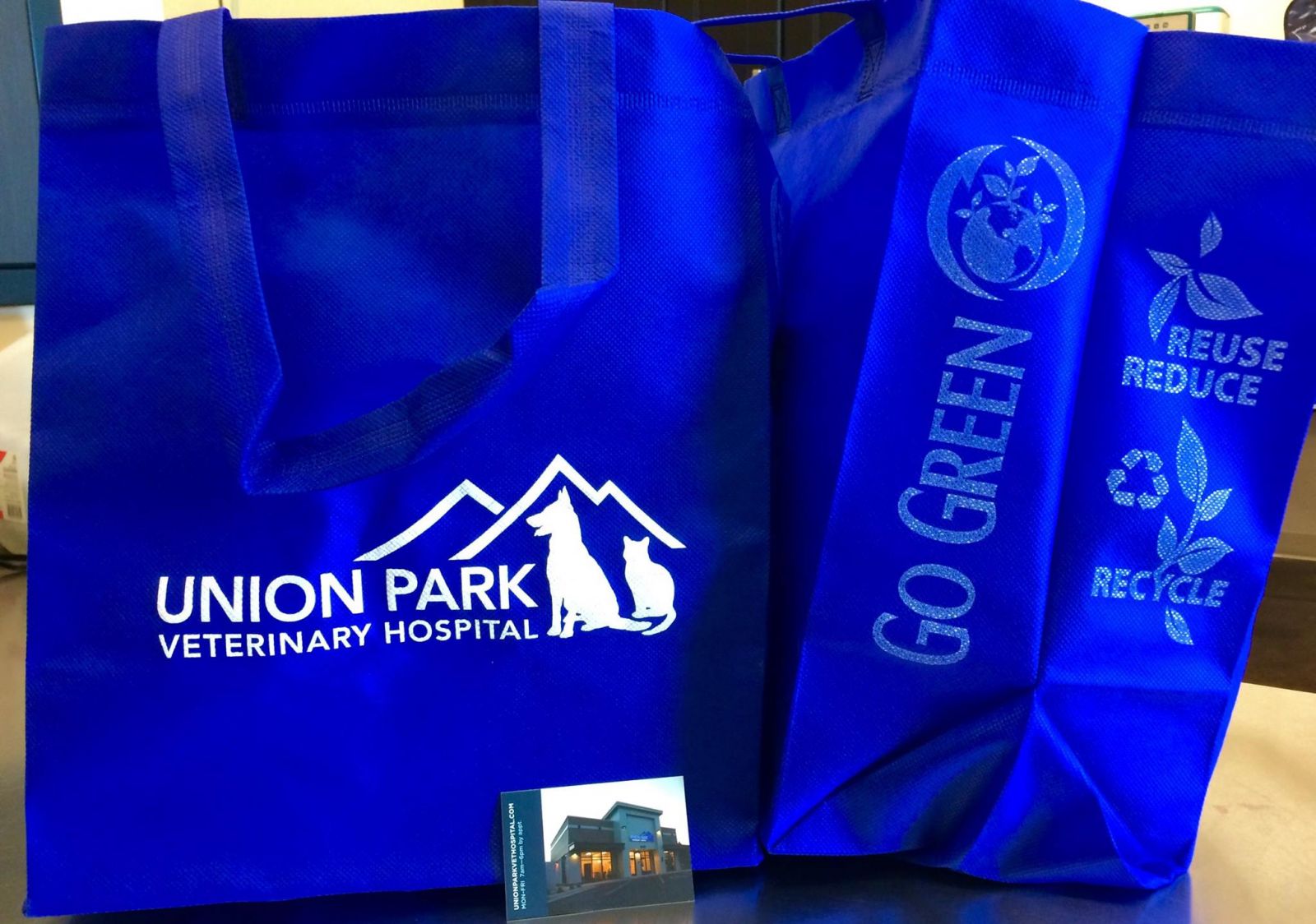 While printed bags provide many benefits for your business, we here at Plus Packaging (and our clients alike) are thrilled when our custom products are also environmentally friendly.
Our latest success story details how our printed eco-friendly bags enhanced the image of our friends at Union Park Veterinary Hospital. Based in Cottonwood Heights, Utah, Union Park Veterinary Hospital is known and respected for providing state-of-the-art pet care. When we began working with them, the team at Union Park Veterinary expressed their need for sturdy bags that secured their products and promoted their brand. Furthermore, they also emphasized their focus on the environment, and inquired about the numerous eco-friendly products that we offer.
Our team worked together to design a non woven reusable tote bag to not only fit our client's needs, but also exceed their expectations! In addition to being secure and projecting a professional image, the folks at Union Park Veterinary Hospital were pleased with the eco-friendly component. In their eyes it was a win all around, and our team was happy to have contributed to it!
If you're interested in learning how our eco-friendly bags or other completely customizable products can benefit your business, try our logo viewer or contact us for more information.