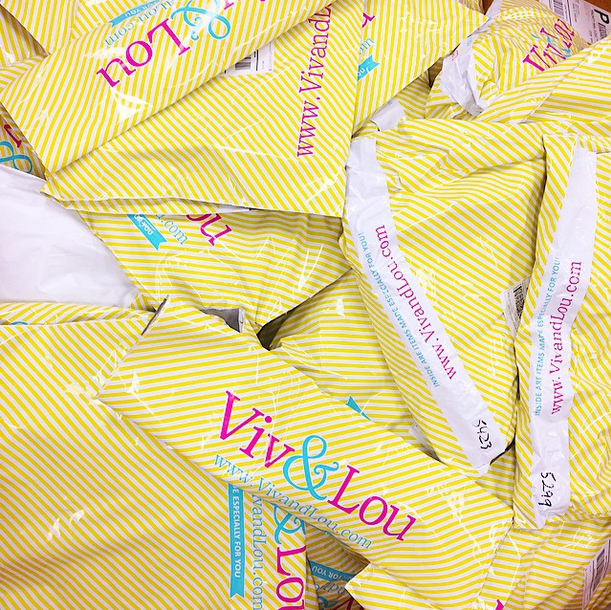 Mailing bags are designed to serve a dual purpose: increase your branding while keeping cost low. Mailing and shipping bags not only deliver your product to your customer's door, but they can serve as an opportunity for potential customers to become familiar with your brand name. This is exactly why Viv & Lou chose Plus Packaging.
Viv & Lou wanted a bag as bright and vibrant as their company. They wanted something that really appealed to their young client base and looked to us to help them create a mailer that really jumped out at their target audience. They also wanted something that saved them on shipping costs and made packaging their many flexible items easy and seamless.
We solved all of their problems and gave them a beautiful mailer at a very low cost.  Not only did they LOVE them they have already ordered more just a couple months later.
If you're interested in seeing your brand on a mailing bag, you can use our logo viewer today or contact us about taking the next steps. We want to make sure that your company can have as many opportunities to get your name out as possible.