Custom Poly Mailers for Clothing
When it comes to fashion-oriented businesses, style is everything. But the style doesn't start with a trendy top or stylish accessories. For fashion businesses with mail order customers, style starts with the packaging. We find that our Custom poly mailing bags are a business's way to grab the attention of customers as soon as they receive their package. Honey Fashions Boutique and Hailee Grace both understand the importance of making a great first impression. That's why they came to Plus Packaging.
Low Minimum Orders for Small Businesses and Start Ups
To support the small businesses and start-ups that simply don't have a need for large production products, Plus Packaging is pleased to now offer mailers with printing quantities of as little as 200! For Honey Fashions Boutique and Hailee Grace, this was perfect. Low minimum orders allow them to stay within budget, while they receive the same care and attention that our larger scale production clients receive.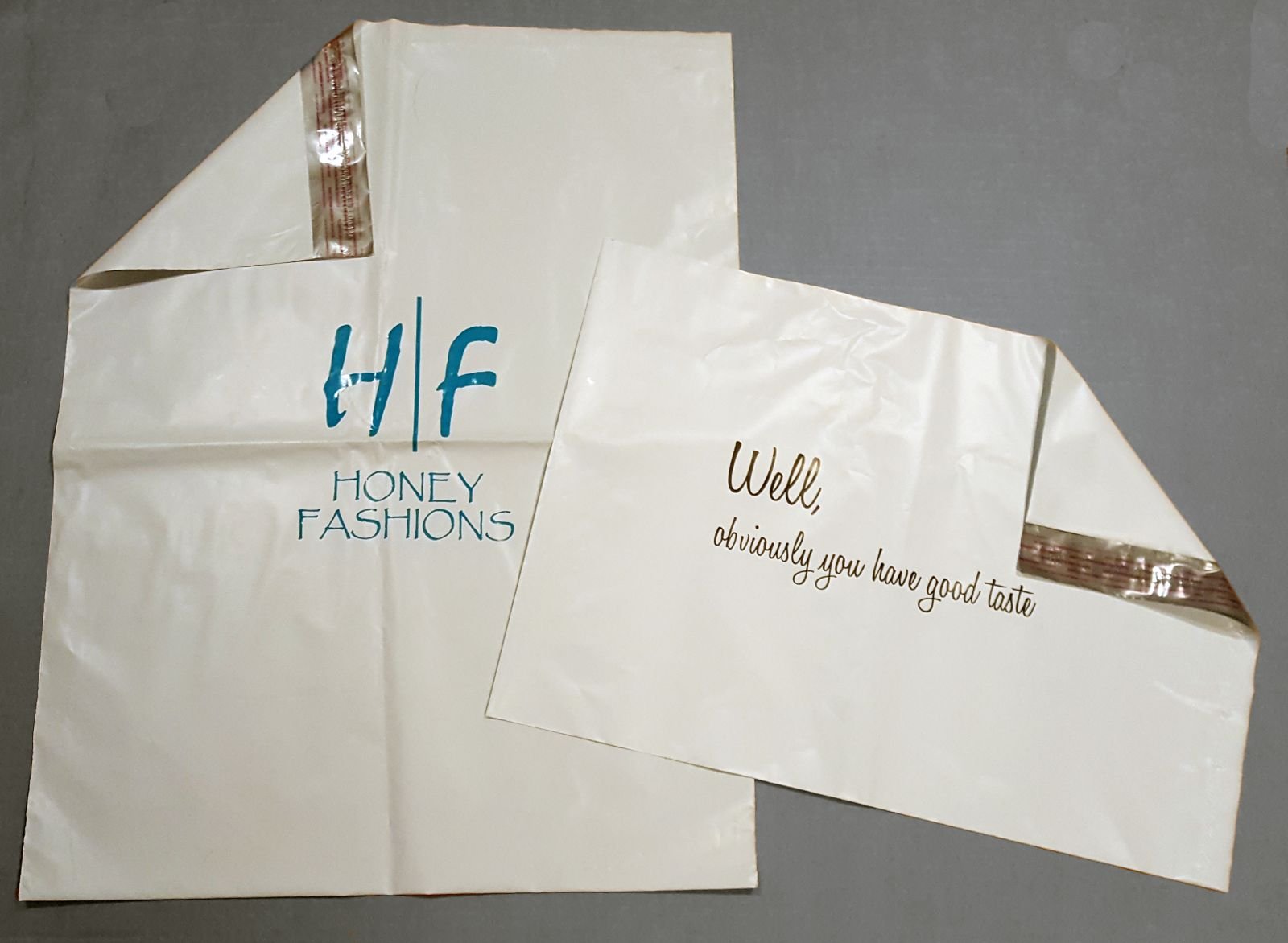 Both custom mailing bags were designed to suit their brand personality. For Honey Fashions, that meant a matte white mailer with an ocean-like turquoise blue logo, suited for their shop located inside the Adam & Eve Day Spa of Saint Andrew, Jamaica. The mailing envelopes for Hailee Grace, located in Denver, Colorado, are also a matte white but feature a gold-colored phrase that mimics the confident and effortless style of the brand.
We are thrilled to help even the smallest customers get started through our low minimum order options. Browse our custom mailer options or view additional custom packaging products to see what we're capable of. You may also use our logo viewer. Simply pick your product and upload your custom design to see a sample.