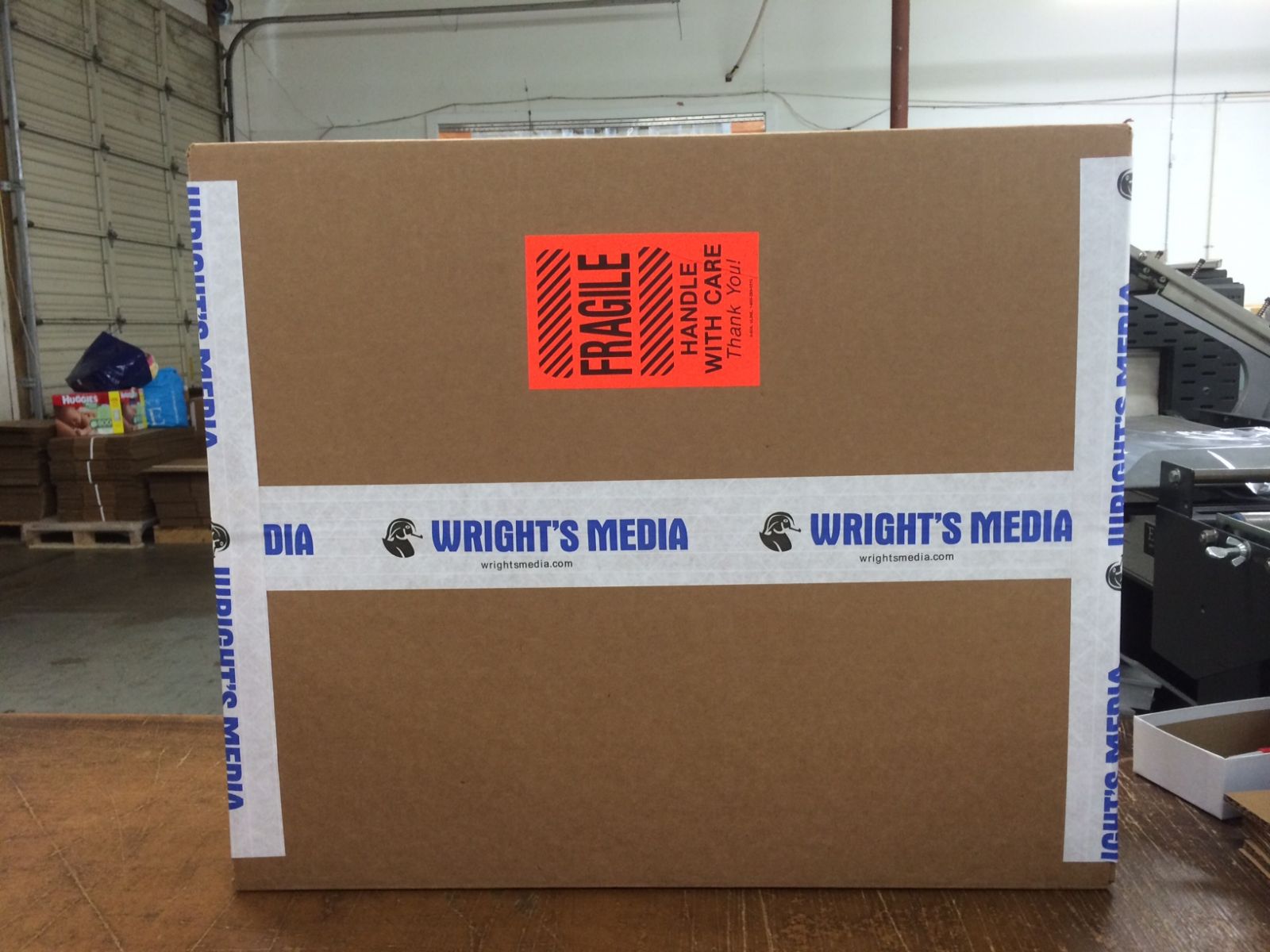 Reinforced gum tape is kraft paper backing with a high tack water-activated adhesive system. In other words, once the backing gets wet, it provides a strong seal to a variety of corrugated surfaces.
Examples of our Custom Printed Kraft Tape utilized for security packing:
Many clients of ours have made the switch to this security packaging tape, because while it's cost effective – it always enhances the security of the packages they are sending. Also, here at Plus Packaging we offer custom reinforced Gum Tape; so each of our clients can put their own logo on their tape.
Wrights Media and Wrights Printing & Marketing has been a client of ours for years, and has used this custom printed kraft tape while they ship out their products to promote their business, and as a tamper evident tape.
Contact us today for more information about reinforced gum tape, or check out our logo viewer today! To learn how printed packaging tape can benefit your business check out our Water Activated Gummed Paper Tape Blog.