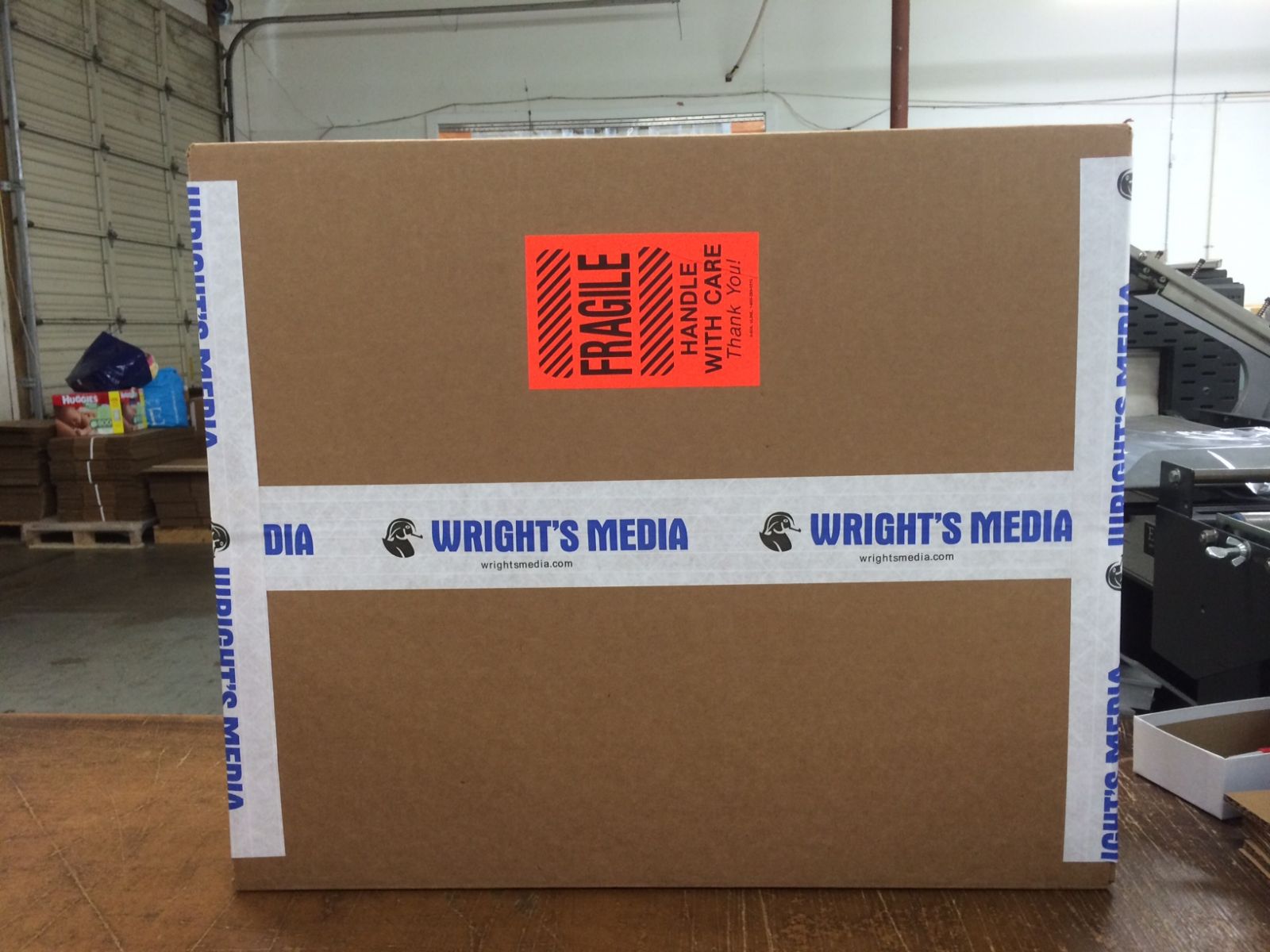 Reinforced Gum Tape has been around for some time, and many of our clients see the value in this product.. Reinforced gum tape is kraft paper backing with a high tack water-activated adhesive system. In other words, once the backing gets wet, it provides a strong seal to a variety of corrugated surfaces.
Many clients of ours have made the switch to this tape, because while it's cost effective – it always enhances the security of the packages they are sending. Also, here at Plus Packaging we offer custom reinforced Gum Tape; so each of our clients can put their own logo on their tape.
Wrights Media and Wrights Printing & Marketing has been a client of ours for years, and has used this tape while they ship out their products to promote their business, and as a tamper evident tape.
Contact us today for more information about reinforced gum tape, or check out our logo viewer today!