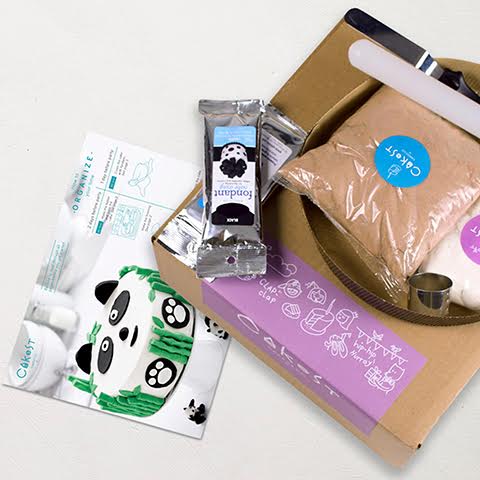 Subscription boxes are a growing trend, and consumers can now order and gift them with ease. From meal delivery to beauty sample boxes, more and more packages are ending up on front porches, filled with all sorts of items. In fact, studies have shown that there are thousands of subscription box services in the U.S. and visits to subscription box websites have grown by over 3,000% in the last three years. With this surge in popularity, brands have a tremendous opportunity to be creative in subscription packaging, as a way to enhance brand awareness and promote products. After all, a well-designed package will make a great first impression before the recipient even opens the contents!
Here's a closer look at how Plus Packaging can assist in not only making your subscription package stand out but most importantly, help your brand leave a lasting mark.
Custom Packaging for Subscription Services
There are many options to consider when developing a subscription package design. First, the type of packaging needs to be determined. When choosing the right container, consider how large your items will be on average, as every shipment may be different. Other size considerations include keeping costs for production and postage down. How fragile the items are will necessitate the need for either custom packaging boxes or custom mailer bags. You can also add your branding to bulk custom tissue paper and labels. Once you have the materials, it's time to decide on the content. Here are some ideas:
Use a social media callout on the box that encourages receivers to record their opening of the package and marketing it with a specific hashtag – your brand could then post this user-generated content to all your followers.
Capture the essence of your brand with smart design. Let your customers know the box is from you with on-brand graphics and colors. When it arrives on the front porch, your subscribers will know instantly it's from you.
Share your brand-designed custom packaging boxes on your site. Your sophisticated box becomes a mascot for your brand and gives prospective customers a preview of what to expect.
Tell stories on your packaging about your brand. Although your subscribers are most excited about what's in the box, the actual box can be a way to start a conversation. Think about how Chipotle shares brief essays and anecdotes about its products. These are well-written, quick reads that may entertain your customers.
Subscription Box Packaging: Rely on the Experts at Plus Packaging
At Plus Packaging, we have experience working with mail order clientele across the spectrum of industries and businesses. From custom mailing bags for apparel to custom packaging tape for shipping boxes, we work with a variety of companies, helping them deliver a better experience when shipping goods to customers. Custom packaging elevates the sophistication of your brand, arriving as something that looks more like a gift than just another package on your front steps.
For over 40 years, Plus Packaging has been a provider of packaging solutions, helping brands create secure, cost-effective, and customized mailers. We're here to help optimize your packaging to promote your brand. Contact us today to learn more and discuss your unique needs.