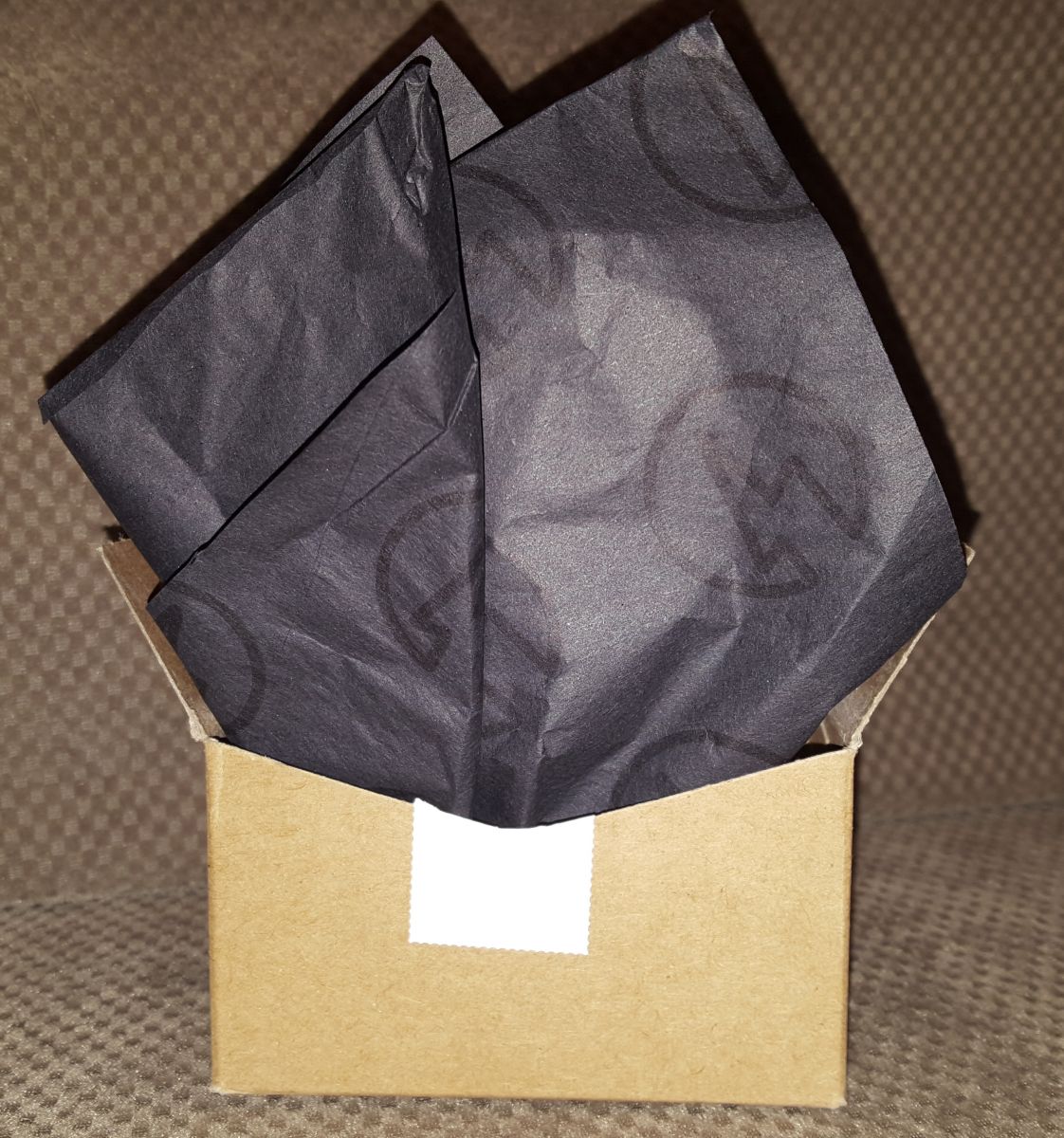 Known for putting an ultra-cool spin on sophistication, Bolted Studios offers men a line of jewelry that is both bold and stylish, comprised of innovative design and high-quality materials. From belt buckles to rings to bracelets, each piece is handcrafted, meaning no two are alike. What better way to accentuate the sleek twists and turns of their pieces than with packaging that is just as daring? That's where Plus Packaging came in, offering custom-designed tissue paper that was perfectly suited to the Bolted Studios identity.
When metal worker, jewelry designer, and Bolted Studios owner came to Plus Packaging for custom tissue paper for jewelry that would suit the style of his brand, we knew that whatever we designed would have to be just as bold as his jewelry. His goal was to use customized tissue paper to wrap each piece in prior to being placed in a box for shipment. Knowing the tissue paper would have to make a great first impression, Plus Packaging worked hard to craft a design suited to the Bolted Studios brand. The result? A simple, yet daring black-on-black tissue paper design depicting the Bolted Studios logo.
Custom Tissue Paper for Jewelry for Safe Shipping
Not only does this custom printed tissue paper help to display the brand's personality, but it also serves as a form of protection, keeping the jewelry contained and secure during shipment. Tissue paper offers a lightweight form of protection that doesn't add bulk or unnecessary weight. That means economical shipping costs that fit within any budget.
Interested in having Plus Packaging custom design wholesale custom logo tissue paper for your own business? Contact us today or see a sample of what your design can look like by utilizing our handy logo viewer!