In the retail apparel industry, making a great first impression is critical. With all the competition in retail sales, businesses must position their brand to grab the consumers' attention from the get-go. From ensuring your website design is attractive or your apparel shipping bags are customized with your logo, it all works together to solidify your brand image. In fact, you can make a great first impression if you get creative with your apparel shipping bag designs! Just ask brands like Nayked Apparel and Hailee Grace. These apparel companies use custom packaging and shipping products from Plus Packaging because they understand the importance of connecting with their customers as soon the package arrives on their doorstep.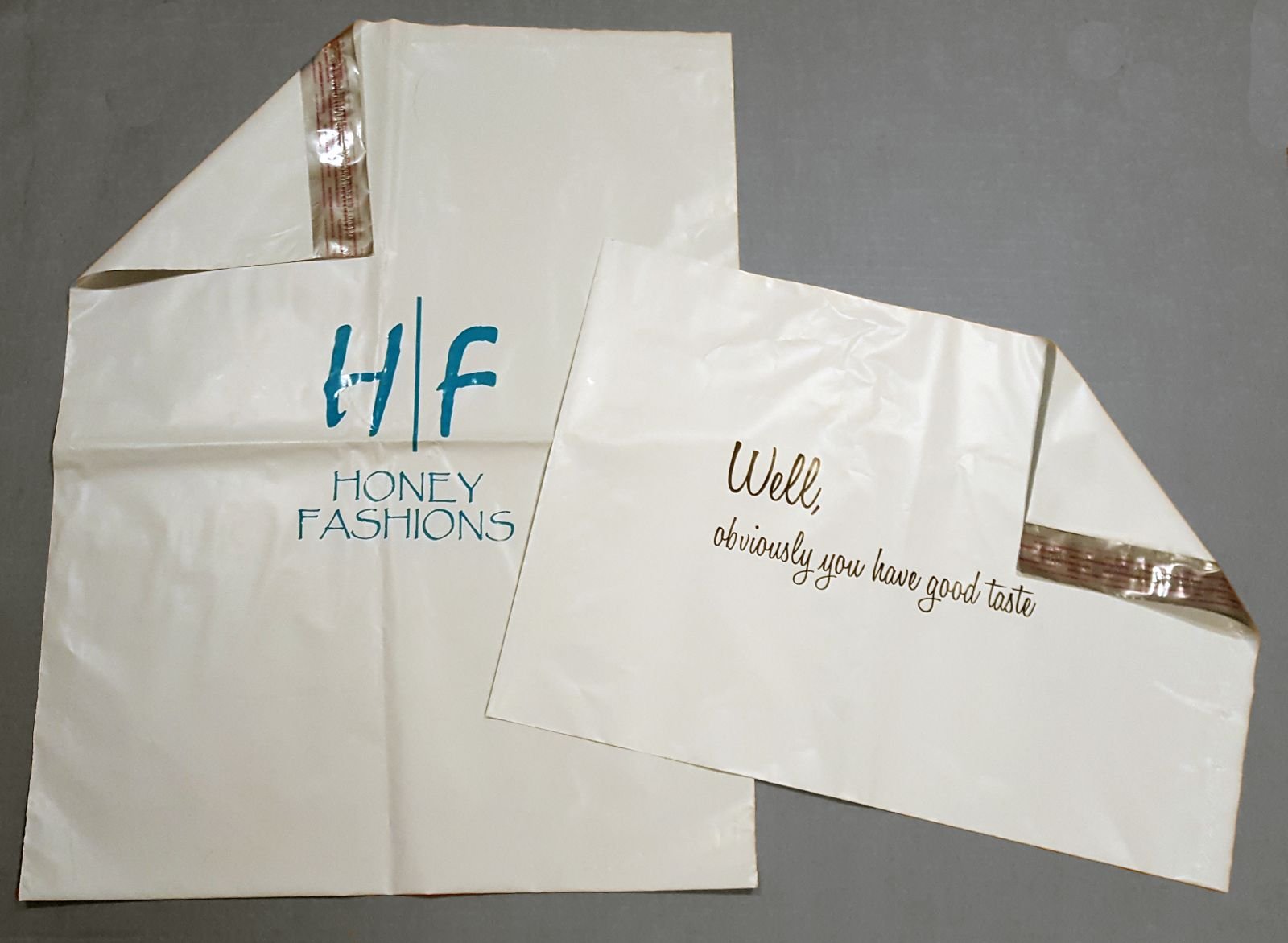 Custom Printed Mailing Bags Make a Great First Impression
If you want to expand your customer connection, delivering creative apparel shipping bags will ensure you make the impression you're looking for. At Plus Packaging we understand what it takes to truly stand out to consumers. Here are three things to consider for your apparel shipping bags:
Connect customers to your brand
Whether a customer is a new one or one that's been around awhile, you always want to make a connection between them and your brand. You can make sure your name is top of mind by using custom poly mailers with logo. When it's time for your customer to make their next purchase, your name will be impressed on their mind.
Use color to captivate attention
Enhance your outreach by implementing colors that will get attention and/or highlight your brand. You could use your company colors in the mailer design or even in the font color. Some companies find that colored poly mailers are an appealing way to make an impression on their customers. Or, maybe your customers would be impressed by shiny, metallic mailers. Some companies simply use black and white but do it with style, as we did with Standard Deviation.
Implement design and style elements
When it comes to the design and style of your mailing bag or custom printed mailer, you have several options. You can let the theme of your business drive your design. That's what Nayked Apparel did when they went with this minimalist look. Or, you can create a style based on how you want your brand to be perceived. With customized options by Plus Packaging, you are not limited.
Plus Packaging: Your Solution for Apparel Packaging
Plus Packaging has a wide variety of custom packaging options for online retailers who ship products to their customers. From colorfully printed mailers for accessories to printed shipping bags for apparel, Plus Packaging makes it cost effective for you to make a great impression the first time.
Plus Packaging has more than 40 years experience in providing businesses and corporations with packaging and shipping solutions. Connect with us today for more information on our custom options!