When it comes to the delivery of pharmaceuticals, security and safety are of vital importance. A business based on "bringing the pharmacy to you," ZipDrug strives to take the hassle out of receiving your medications, offering the ability to have prescriptions delivered right to your doorstep within an hour of placement. As you can imagine, proper packaging plays a great role in ensuring the prescriptions are delivered safely, affordably, and damage-free. That's where Plus Packaging and our custom medication safety bags step in.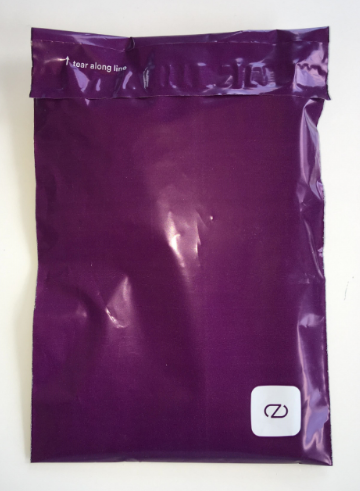 The custom medication safety bags created by Plus Packaging benefit both ZipDrug and those receiving the prescriptions. Lightweight and compact, custom medication safety bags allow ZipDrug to eliminate expensive shipping costs, as they can be easily transported via messenger. The design of the bags helps the packages stand out, featuring a flood coated purple ink—all the pharmacy has to do is simply adhere the address label to the bag for delivery.
In addition to eliminating shipping costs, the custom medication packaging designed for ZipDrug offer security and protection of the prescriptions inside. By using moisture-proof security mailing bags, patients can be ensured that their medications that are being delivered safely and tamper-free. Perforation allows for easy opening of the custom medication packaging, making them appropriate for elderly patients and those experiencing joint point or a limited range of motion.
Cut Costs & Stand Out with Custom Medication Safety Bags
Custom medication safety bags provide a secure way to ship any product via mail, UPS, FedEx, or messenger. When using mailing bags in regular shipments, you have the ability to cut back on expensive shipping costs by eliminating the unnecessary weight and bulk of shipping cartons. Mailing bags also provide an eco-friendly shipping alternative, crafted of recyclable materials.
Custom Packaging Solutions from the Brand Experts
From impeccable printing quality to reasonable minimums to affordable pricing, Plus Packaging is committed to the satisfaction of our customers and we strive to exceed their every expectation.  Our personalized approach to business means we will work with you one-on-one to meet your custom packaging needs.
We offer custom packaging solutions for businesses of all sizes. From custom shipping bags to custom printed tissue paper and custom packing tape.  We can brand any product for your business.  We even have eco friendly packaging options available.
Contact us, or call at 800-535-9550, to learn more about these items and find the right solutions for your business.