When it comes to the delivery of pharmaceuticals, security and safety are of vital importance. A business based on "bringing the pharmacy to you," ZipDrug strives to take the hassle out of receiving your medications, offering the ability to have prescriptions delivered right to your doorstep within an hour of placement. As you can imagine, proper packaging plays a great role in ensuring the prescriptions are delivered safely, affordably, and damage-free. That's where Plus Packaging steps in.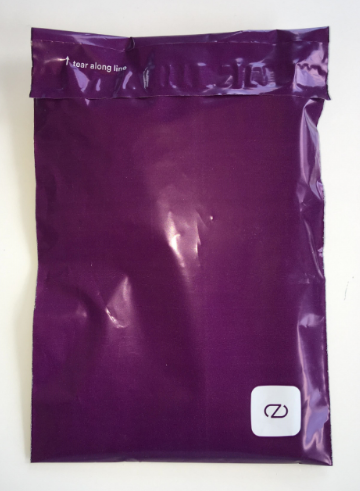 The mailing bags created by Plus Packaging benefit both ZipDrug and those receiving the prescriptions. Lightweight and compact, mailing bags allow ZipDrug to eliminate expensive shipping costs, as they can be easily transported via messenger. The design of the bags helps the packages stand out, featuring a flood coated purple ink—all the pharmacy has to do is simply adhere the address label to the bag for delivery.
In addition to eliminating shipping costs, the custom mailing bags designed for ZipDrug offer security and protection of the prescriptions inside. By using moisture-proof security mailing bags, patients can be ensured that their medications that are being delivered safely and tamper-free. Perforation allows for easy opening of the mailing bags, making them appropriate for elderly patients and those experiencing joint point or a limited range of motion.
Cut Costs & Stand Out with Plus Packaging Mailing Bags
Custom mailing bags provide a secure way to ship any product via mail, UPS, FedEx, or messenger. When using mailing bags in regular shipments, you have the ability to cut back on expensive shipping costs by eliminating the unnecessary weight and bulk of shipping cartons. Mailing bags also provide an eco-friendly shipping alternative, crafted of recyclable materials.
Please visit MailingBags.com or browse our selection of mailing bags to see what we can do for you. You may also contact us online or view your design with our logo view to get started.